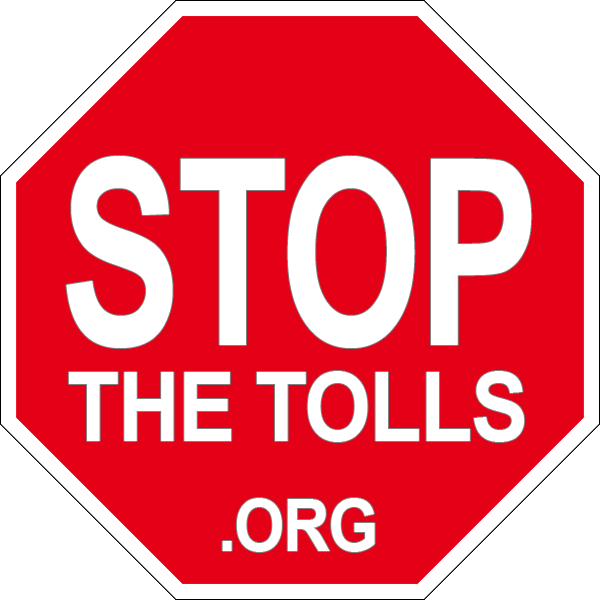 STOP

the

TOLLS

.org LLC PAC


P.O. Box 2971
Harvey, LA 70059
504-521-6071
info@stopthetolls.org
STOPtheTOLLS.Org is a group of concerned citizens who are sick and tired of paying tolls for the past 24 years on the Crescent City Connection Bridge in New Orleans.
These tolls are nothing more than an UNFAIR TAX on the citizens of New Orleans that other Louisiana citizens don't have to pay. There are 10 other bridges crossing the Mississippi River in Louisiana and all of these bridges are maintained, patrolled, and paid for IN FULL by the State of Louisiana and none of those bridges have tolls.

We have paid for the construction costs of the new bridge and now we want the tolls removed as promised to us by the politicians. We already pay 20 cents per gallon gas tax (which goes to roads and bridges across the state) like every other Louisiana citizen, so these tolls are nothing more than double taxation on CCC Bridge users..

Worse, only 19 cents of every toll dollar collected is even spent on the CCC Bridge !!! Collecting the tolls cause huge traffic jams every day for thousands of people, wasting our time, our money, and our gasoline.
Sign our
guestbook
so we can communicate with you regarding our efforts to STOP THE TOLLS. Thank you for visiting our website and for your support. We need volunteers!
Click here
to sign up as a volunteer.
FOLLOW US ON FACEBOOK.
Click here
.
NOTICE: DUE TO EXTREMELY HIGH DEMAND, WE ARE TEMPORARILY OUT OF YARD SIGNS. WE WILL ADVISE WHEN MORE SIGNS COME IN.
YOU CAN FREELY DOWNLOAD OUR ARTWORK AND PRINT YOUR OWN SIGNS, FLYERS, AND OTHER MATERIALS.
Click here
to download.